A new tenant has moved in. They looked good on paper, but after a few weeks there are some complaints about noise or cleanliness, not long after you have two or three great tenants giving notice.
Most managers can empathise with this situation but few have the grit and energy to solve it... and those who've recognised the "cheat" called tenant compatibility aren't always quick to share their secrets.
Tenant compatibility begins by recognising one important fact: you're not just selling a room, you're selling a "home". If you are not taking that into account you're almost certainly leaving money on the table. To tenants, as with any of us, a home with people we don't get on with is worth less to us, and is somewhere we wouldn't choose to stay as long. To flip that around, a home with people we like is worth more, and is somewhere we want to stay longer. That is the foundation of tenant compatibility.
The importance of tenant compatibility can best be described with the following two stories:
David finds a home
David recently graduated from UCB. He lived in halls during his studies, but many of his friends have now moved on. Last week he was offered a job at a small design agency in Bristol.
Being new to the city, David decides to look for a house share with the hope he may meet people he can socialise with outside of work. He's arranged 2 viewings already, having seen the rooms online.
The first was for a nice place in a great location, and though the communal space was predominantly a dining table in the kitchen, it was well within his budget. Arriving at the house he was met by a lettings agent who introduced himself as Will.
It was all over in 10 minutes. The place was clean and the room was nice. No-one else was about, or if they were they stayed in their rooms, which was unfortunate because David was hoping to meet the potential housemates. He asked Will about the others. "I don't know much about them" he replied, "I think I might have shown a room to one of them, Nick or Rick maybe, I can't remember". David was disappointed.
Will seemed keen to get an answer, but David said he would let him know after his second viewing.
At David's second viewing, a bus journey out of the centre, he was greeted at the door by Jennifer who said the landlord had told them to expect him. Jennifer introduced David to Chris, Jacob, and Amber (who also coincidentally went to UCB, but being 27 they never crossed paths). They turned the TV down and over a cup of tea joked about how he'll be replacing Megan, so he'd better be a good cook! After nearly half an hour of talking about David being new to the city, and where their favourite places to go were, Chris remembered he'd better actually show him the room. As David was leaving, Jacob reminded him to add his gamer tag on XBox, even if he decided to live elsewhere.
David got the bus back to the train station in a great mood, opening the advert to look back at pictures, and although it was a bit more expensive, he felt he had struck gold.
Keira gets fed up
Keira has been living in a 6-bed house share in East London for 5 months. It was affordable and only a few stops from her graduate scheme office.
After she first moved in she met Lauren in the kitchen, and they occasionally had a coffee together after work. Aside from a few pleasantries with three others (mostly on the way in or out), and awkward silences with one guy, she hadn't had much interaction with the others.
Three weeks ago Lauren left to get her own place near where she grew up. She had never quite settled in London, and whilst she had made a few friends, there was never space in her house to have them over, and she couldn't see those prospects changing.
Until last week Kiera had eagerly peered out of the window when she heard the landlord leaving with somebody who had viewed the room. But this week Derek moved in, who Kiera first met at 2am when she went to see what all the crashing around in the kitchen was. After finding a half spilled Pot Noodle on Thursday morning, and a pizza box in the middle of the floor on Saturday morning, Kiera decided it was perhaps time for her to think about moving on too.
What can we learn from David and Keira?
Put simply, people want to live with people more like themselves. Whilst the agent at David's first viewing was selling a room, David's new landlord was smart enough to sell the "lifestyle". David was prepared to pay more for a room where he knew he would get the lifestyle he seeks, and how could that first landlord compete other than lowering the rent?
Keira is leaving her property because she didn't feel comfortable with her housemates, particularly the new person. Filling a room at all costs can be a false economy.
"How do I start?"
If you currently have a ragtag group of tenants, a starting point is to find the tenant you feel most embodies the personality you want your property to have, and then simply ask or incentivise them to get involved. You may not even need to create an incentive - the prospect of being involved in the decision will often be enough on its own.
Many landlords have found that by involving tenants in the viewing process, not only does it save the landlord time driving over, but the tenants will be the best judge for whether the new person is a good fit. If they tell you they are not then you have potentially dodged a bullet.
Understandably some may feel uncomfortable handing over this level of control. I'd suggest beginning by offering tenants the first 2 weeks to find somebody they like, and after that reverting to the manager's choice.
For help with this, COHO has been built with tenant compatibility in mind, effortlessly facilitating tenant-led viewings. After all, if you can delegate the task of viewings it can be a huge step towards making HMO investments more scalable.

This guest article by Vann Vogstad was originally published in the September/October edition of The HMO Magazine.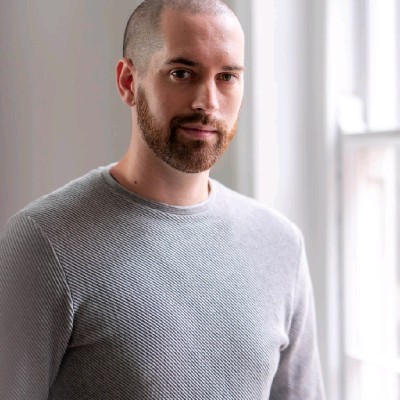 Vann Vogstad
Vann Vogstad, a firm believer in the future of co-living, is the founder and CEO of COHO.