Investors turning to property can be quick to see HMOs as an attractive high-yield investment. Renting by the room allows for a far higher return per square metre than a single let.
Lockdown has further enhanced HMO attractiveness. With the slump in demand for serviced accommodation and the challenges that Airbnb and other platforms face to conform with UK government guidance after July 2020, property owners are converting their serviced accommodation properties to HMOs.
However, many investors quickly realise that splitting a 6 bedroom property into separate tenancies can actually make it significantly more management effort than 6 single lets.
With high regulation, short average tenancy durations, and in-house relationship mediation, HMOs are not the passive income dream they are often pitched as. Whilst high yielding they are also high effort, and investors may quickly find themselves becoming busy landlords.
So what are the problems and how do you go about solving them?
Viewings, viewings and more viewings
HMOs tend to have a higher turnover of tenants, with the average tenancy lasting between 10 and 12 months. If you do the maths, in a 6-bed HMO with an average 11-month tenancy and roughly 6 viewings to fill a void, that's 40 viewings a year - or one every 9 days. With most people looking to view properties on evenings or weekends, a portfolio of 5 properties could find you taking calls and meeting people every evening.
Many landlords are now embracing tenant-led viewings. Allow existing housemates to handle the viewing process, from arranging the date, meeting the prospective tenant and showing them around, to giving their feedback on whether they think they're a good fit. If they get on with the existing housemates they are much more likely to want to move in. If they don't then it is in your interest to find that out now and not later on when there are issues, disputes or tenancies coming to an abrupt end.
A tenant-led approach works well when the housemates feel that they have a say in who moves into the house. Perhaps offer them a short window to let them choose who moves in and if they do not find somebody suitable within that time then you will make a decision on who will move in.
To make this process easier you could also better-qualify your viewings upfront by using affordable virtual tours, like that by Made Snappy, to allow the viewing to be more focused on chemistry than corridors.
"You have 62 new messages"
With 6 bedrooms, you now have 6 people that may call and message when the boiler breaks, and 6 people you must keep up to date on the status of the repair.
Some leading managers have had success with creating a culture of the house being a home, and encouraging self-help in the first instance. This can be reinforced by creating a comprehensive, but easy to follow welcome pack or guide for new tenants.
Taking things a step further still you can reduce the need for someone to visit the property to resolve minor issues by producing an information pack giving step by step instructions on how to sort out simple things like checking that the boiler is switched on or resetting the WiFi router.
When there is an issue that requires intervention, this can be made more painless by centralising all communications into a single place. Many managers have found that WhatsApp works well as a free solution, having a group for each property.
Whilst better than SMS, WhatsApp falls short when there are many different message threads, such as multiple repair requests, and it would be easy for an important message to get overlooked. It also cannot easily be shared between other members of the management team due to the one-device limit. You could invest in a dedicated more powerful tenant communication app, or use something like COHO, the upcoming platform for managing HMOs, which provides a comprehensive messaging system that connects managers and housemates together in a variety of ways.
I have a new gas safety certificate… now what?
Compliance with legislation and licencing regulations for HMOs is more complicated than managing a single-let. Touchpoints exist during the onboarding process for new tenants, receipt of new documents relating to fire, gas and electrical safety and document tracking for right to rent, amongst other things.
When you multiply each of those touchpoints by the number of tenants and the number of properties in a typical HMO portfolio, you can understand why many managers get overwhelmed - with 30 tenancy agreements, tracking rental payments for 30 tenants, knowing which documents have got to be seen and acknowledged by whom and when.
To make matters worse, any slip up in this process can potentially bring strong punishments, from ever-increasing fines, and even bans from HMO management, to rent repayment orders and inability to use Section 21.
Make efficient use of your management time by implementing and documenting straightforward processes for each job that must be done, for example updating your gas safety certificate requires sending it out to each existing tenant, updating your welcome pack, and providing a copy to your council HMO officer.
By using comprehensive management software like COHO, designed specifically for HMOs, you can more easily automate these processes and be sure that you will deliver all of the necessary regulatory documents to new and existing tenants on time. Alternatively, you can utilise a mix of other traditional software solutions to improve the efficiency of specific areas, such as using GoTenant for the on-boarding process, or Arthur for tracking documents.
With the right systems in place, HMOs can be less of a drain on your time and resources, and you can be a step closer to not only realising the yield that drew you into HMOs as an investment, but having a scalable HMO business.

This guest article by Vann Vogstad was originally published in the July/August edition of The HMO Magazine.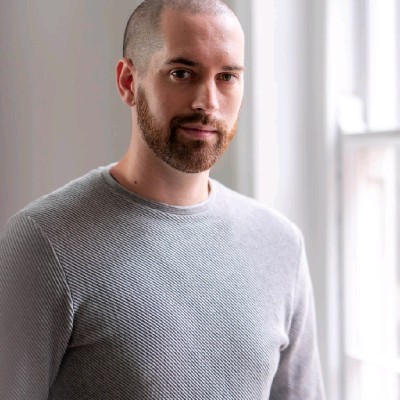 Vann Vogstad
Vann Vogstad, a firm believer in the future of co-living, is the founder and CEO of COHO.