Worcestershire based proptech company COHO have made their strides into the HMO marketplace, a year after full time development began.
COHO, developed and built by Worcester-based technology entrepreneur Vann Vogstad and his team has launched into the HMO marketplace ready to tackle its competitors head on. The platform allows property investors to effortlessly manage their portfolio whilst providing a way for young professionals to find high quality house shares, with the focal point being who they live with rather than where they live.
In 2018, there were an estimated 497,000 registered HMOs in England and Wales and with rising rent and property costs in larger towns and cities they are becoming increasingly popular with young professionals and yield a higher profit margin for investors. Founder Vann Vogstad said: "COHO is built from the ground up specifically for HMO management. We break all tasks and compliancy into 25+ services, all of which you can use for free. Kind of like having an amazing personal assistant. COHO helps tenants find not only the right home but the right people. We will remove the anxiety young professionals have about house shares, ushering in the era of coliving instead of HMOs."
Local entrepreneur Vann is no stranger to building and sustaining a technology start up, with a deep passion for finding creative solutions to existing marketplace problems, having built and sold 2 other similar startups since 2018. His team is bolstered by Co-Founders Liam Cooper, CTO and experienced COO Jon Hurley.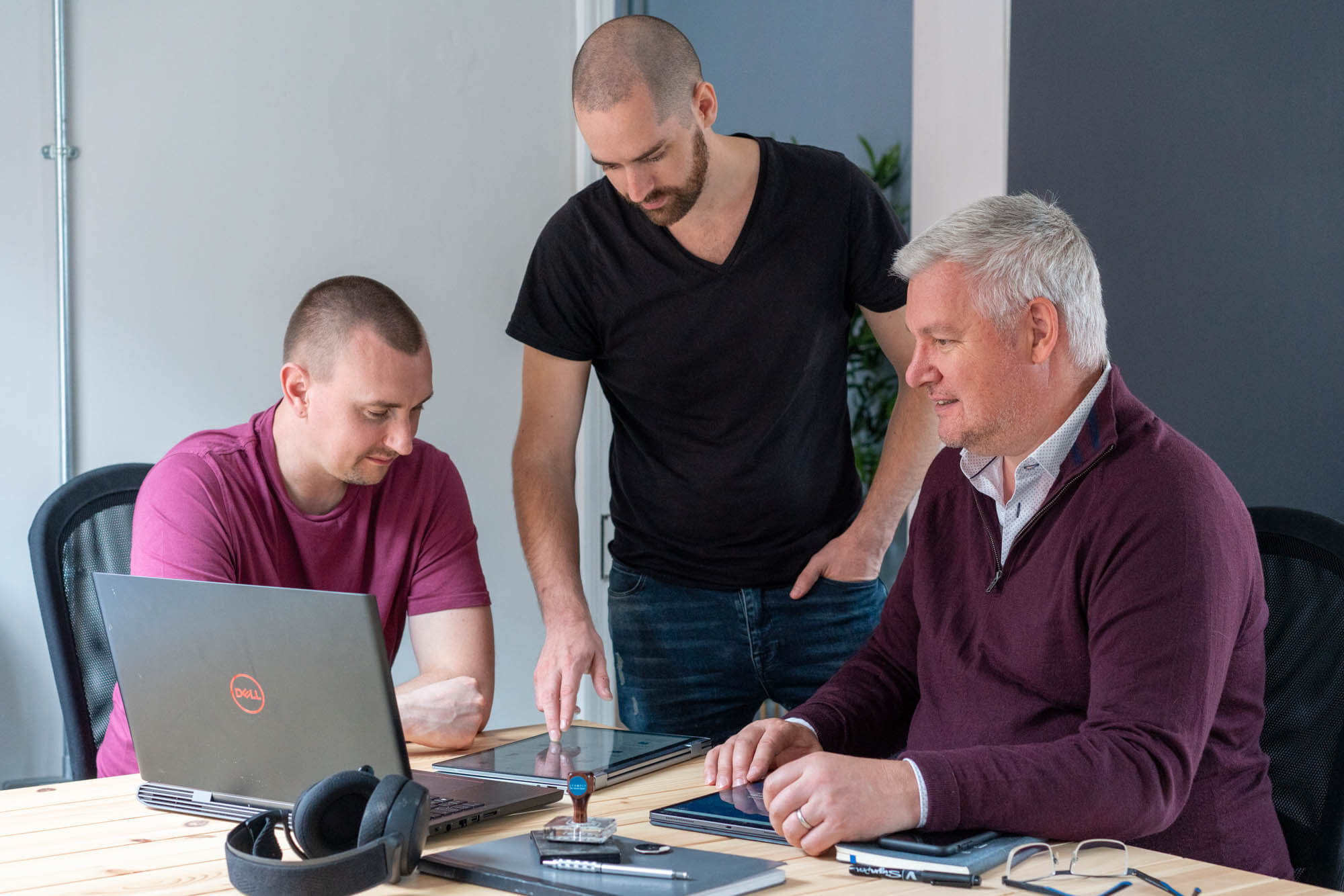 COHO Founders, Liam Cooper, Vann Vogstad, Jon Hurley (L to R)
So how does it work? COHO is a next generation SAAS PropTech platform that enables flexible and effortless end-to-end management of HMO properties through AI-driven automation. By seamlessly overlapping over 25 services, COHO uses AI to mimic the approach traditionally undertaken by property management agents, and is scalable throughout the UK.
COHO have also recently joined BetaDen for their Cohort 3.0 pilot programme, giving them access to a Proof of Concept (POC) grant of £15,000, expert business coaching, free office space and specialist mentoring. The nine-month programme is designed to accelerate the start-up towards investment readiness and route to market.
As COHO continue to make their presence known and felt within the property world, the BetaDen team are extremely happy to be a part of their journey, Linda Smith, BetaDen CEO said: &rlquo;We are thrilled to have COHO as members of Cohort 3.0, they have some extremely exciting technology and revolutionary ideas for the HMO marketplace. They have made significant progress to date and we can't wait to see where they will be in 9 months time."