3. Documents acknowledged during tenant onboarding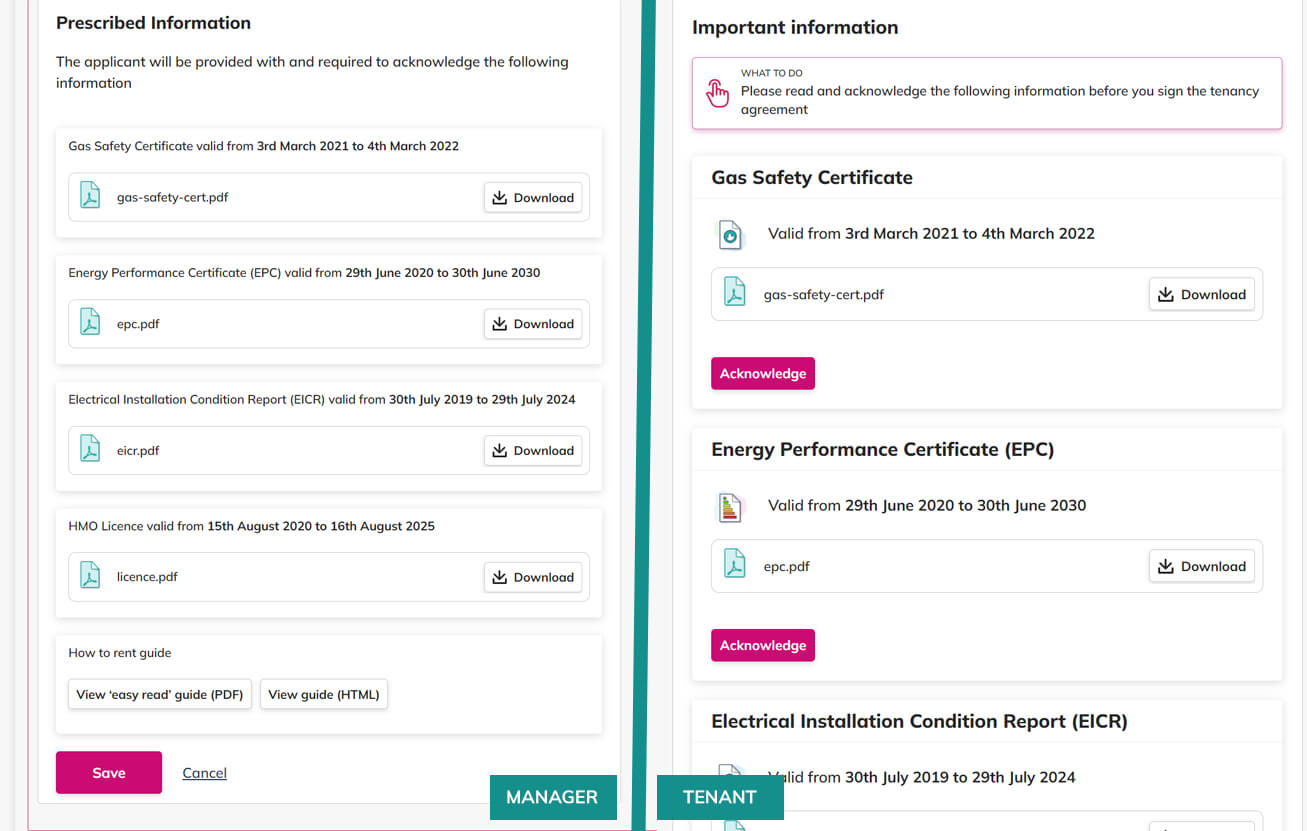 During the onboarding of a new tenant, you will see and check which documents they will be asked to acknowledge, and then they have to be acknowledge them during the onboarding process, before it can continue.
This helps you to make sure that tenant has always seen the latest copy of each complicance document before a tenancy agreement is completed using COHO eSignature.